the h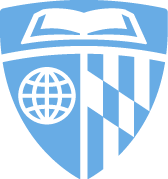 pkins perception & mind laboratory
---
---
---
---
Contact Me
Feel free to write to me with questions about research, courses, joining the lab, etc.:

Chaz Firestone
Department of Psychological and Brain Sciences
Johns Hopkins University
3400 N. Charles St.
Baltimore, MD
21218-2686

Email: chaz@jhu.edu
Office: Ames Hall 223
Office Hours: Wednesdays, 1-2pm
---
Research Opportunities
Interested in joining our lab group? We are currently seeking a
postdoctoral fellow
(start date flexible: as early as
right now
, as late as Summer 2019), and we are also considering
graduate students
for the academic year beginning Fall 2018. Additionally, there are positions available for especially dedicated undergraduate research assistants. You can learn more about the positions available in our lab over at our
opportunities page
. You can also always feel free to
send Chaz a note
!
---
Courses
This semester (Spring 2018), I'm teaching
Thought & Perception
(AS.150.476 / AS.200.316), together with
Prof. Steven Gross
. The course is about philosophical and psychological consequences of "rational" or "optimal" or "Bayesian" approaches to modeling the mind. You can learn more at our (continuously updated) course website,
philpsych.jhu.edu
.
I am also the instructor for Introduction to Psychology (AS.200.101). We had an amazing first semester (Fall 2017), and we'll be doing it again in Fall 2018! It's going to be great, and you should take it. You can get an idea of what the course is like from our Fall 2017 course webpage, located at intropsych.jhu.edu.
---
About Me
Academic
Before coming to Johns Hopkins, I did my graduate work in the Department of Psychology at Yale, where I worked primarily with Brian Scholl and also collaborated with Frank Keil. Before that, I earned an M.A. from the Department of Philosophy at Brown, where I was advised by Christopher Hill. I was also an undergraduate at Brown, where I was a member of the final graduating class of the Department of Cognitive & Linguistic Sciences (which has since re-organized) and worked with Bill Warren in the Virtual Environment Navigation Lab. Because of someone else's very hard work, I know ~350 years of my academic lineage.
Personal
I was born and raised in Toronto, Canada, an objectively wonderful city to grow up in despite its record-breakingly awful hockey team. I don't know any of the cast members of Degrassi, though Drake did go to high school around the block from my house. I am not related to "those Firestones", but my grandmother was a pretty awesome lady (check out this video of her from 1963 singing on Canadian broadcast television in defiance of various sexist religious norms). This is a 3D print of my brain (at 1/8th scale by volume).

When I'm not doing cognitive science, one of my favorite hobbies is grappling.

I'm married to Rebecca Theise, a pediatric nurse practitioner who is also good at writing and throwing Frisbees.