---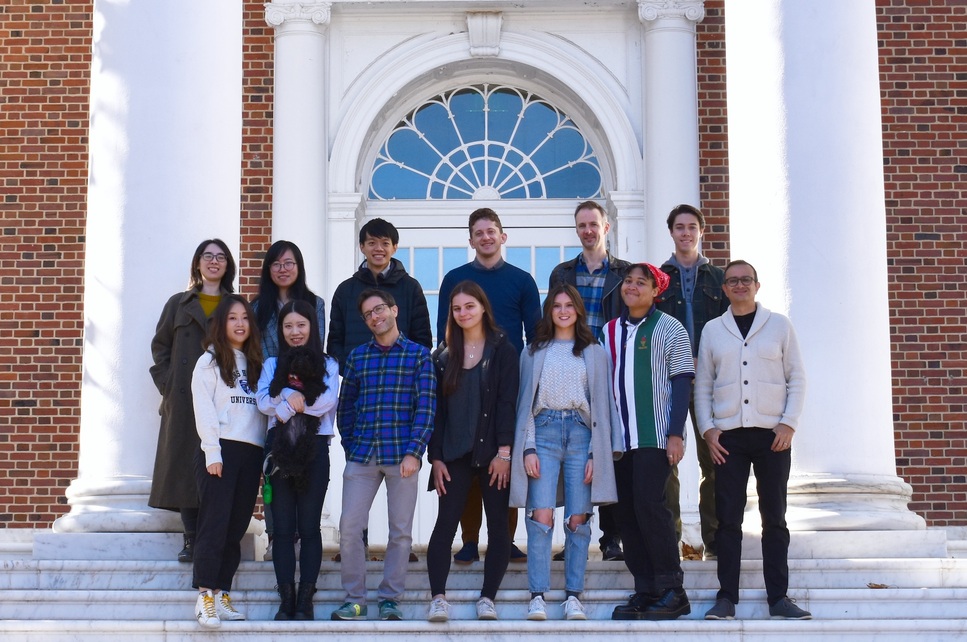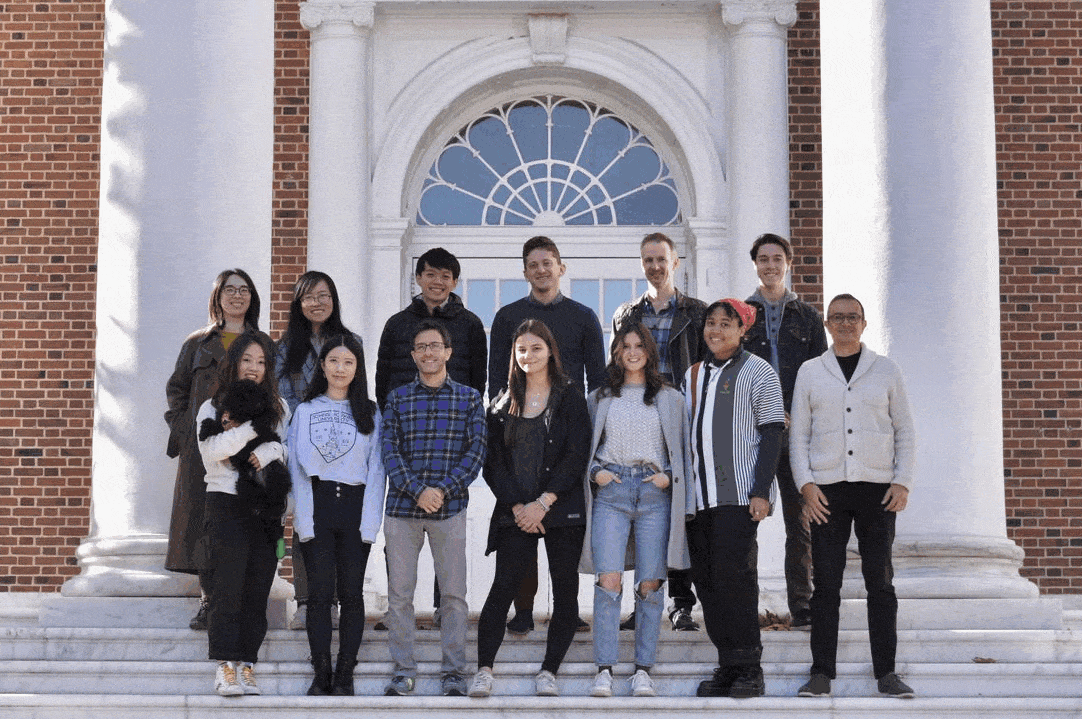 ---
Join the Lab!
This page contains information about positions currently available in the lab, including graduate students, postdoctoral fellows, full-time staff members, and part-time undergraduate research assistants. Of course, we are always interested in hearing from talented and enthusiastic prospective lab members even when we are not actively seeking them; feel free to
send Chaz a note
if you're interested in joining our group!
---
---
Graduate Students
We will consider applications for graduate students to start in the Fall 2023 semester (i.e., applying in Fall 2022).
To apply, be sure to take a look at the departmental admissions page. You should also check out the labs + work of other faculty members in the department (and other perception researchers in the Hopkins community more broadly); there are often opportunities for co-advising and/or collaboration. Note that our lab is located in the Department of Psychological and Brain Sciences (not the also-awesome Department of Cognitive Science, which is right next door and is a great opportunity for cross-departmental collaboration).
If you're interested in joining our lab as a grad student, it may also be helpful to get in touch with Chaz before applying. (But, this is certainly not required — we will carefully consider any application!)
---
Postdoctoral Fellows
We do not currently have any active searches for postdoctoral fellows. However, we are always interested in working with talented researchers: If you have a project that you feel would be a good fit with our lab's interests, please don't hesitate to e-mail Chaz and get in touch!
---
Undergraduate RA
Working in a lab as an undergraduate is a fantastic way to get research experience, which can be useful not only for preparing yourself for the next steps of a career in science, but also finding out whether you enjoy doing research in the first place. More importantly, research is interesting! (Indeed, more interesting than anything else we can imagine doing...)
An RA in our lab may be involved in all aspects of research on perception (in particular) and how the mind works (in general), including: designing research projects, running subjects, analyzing data, presenting at academic conferences, and preparing manuscripts for publication. (This is not the kind of RA position where you would be one small cog in a big machine.) For this reason, we are interested in especially dedicated undergraduates who ideally can devote 10 hours or more per week to research in the lab — initially on a volunteer basis, and then for course credit. (We may also have funds to pay RAs for more concentrated help over the summer months, which could involve full workdays in the lab.)
Ideally, a research assistant in our lab would: (1) be excited about cognitive science and perception; (2) have some basic familiarity with research methods in psychology; and (3) be comfortable working with computers (including spreadsheets, graphics programs, etc.); some familiarity with computer programming (using, e.g., Matlab or Python) would be great as well, but this is not required (in part because it is easier to learn than you might think!).
If you are interested in one of these positions, you should e-mail Chaz Firestone with answers to the following questions:
What is your class year and major (if you have one) here at Hopkins?
Why are you interested in getting research experience?
What interests you most about psychology & perception? Broadly speaking, what would you like to study here in the lab? To answer this question, you could share a thought about one of our recent papers, or even propose a new study (whether based off a paper you read, or just out of the blue!).
What relevant coursework or research experience have you had? (It's OK if the answer amounts to "not much".)
Do you have any experience with computer programming? If not, are you willing and eager to learn?
Note that we are interested in having all sorts of students with different skills / backgrounds / experience. Even (or especially!) if you're a first year student with no experience in a lab, we want to hear from you!
---
Other Visitors
We are also happy to consider other types of visitors to the lab. For example, we have recently hosted a graduate student from another institution for an entire academic year, and we would also be open to shorter stints of several months. Though we do not currently have funding for such positions — past visitors have come with their own funding (e.g., dissertation fellowships, grants from their home departments, or other independent sources) — visitors of this sort can often become official members of our department during their visits, and we may be able to fund the research they conduct (e.g., the costs associated with subjects and equipment). Visitors may also come from areas other than psychology, such as philosophy or computer science.
If this kind of visit sounds right to you, please feel free to send Chaz a note!