---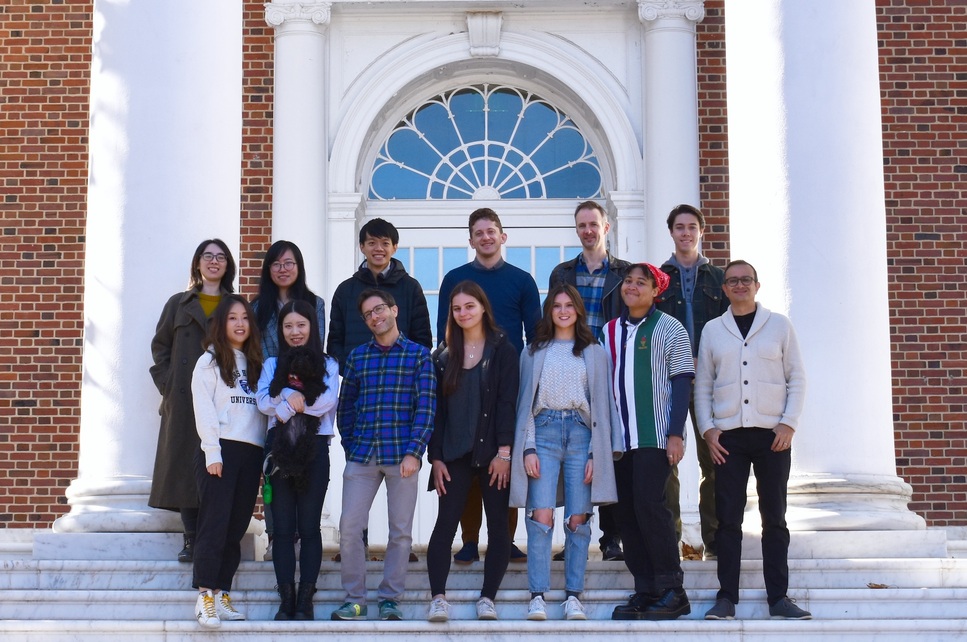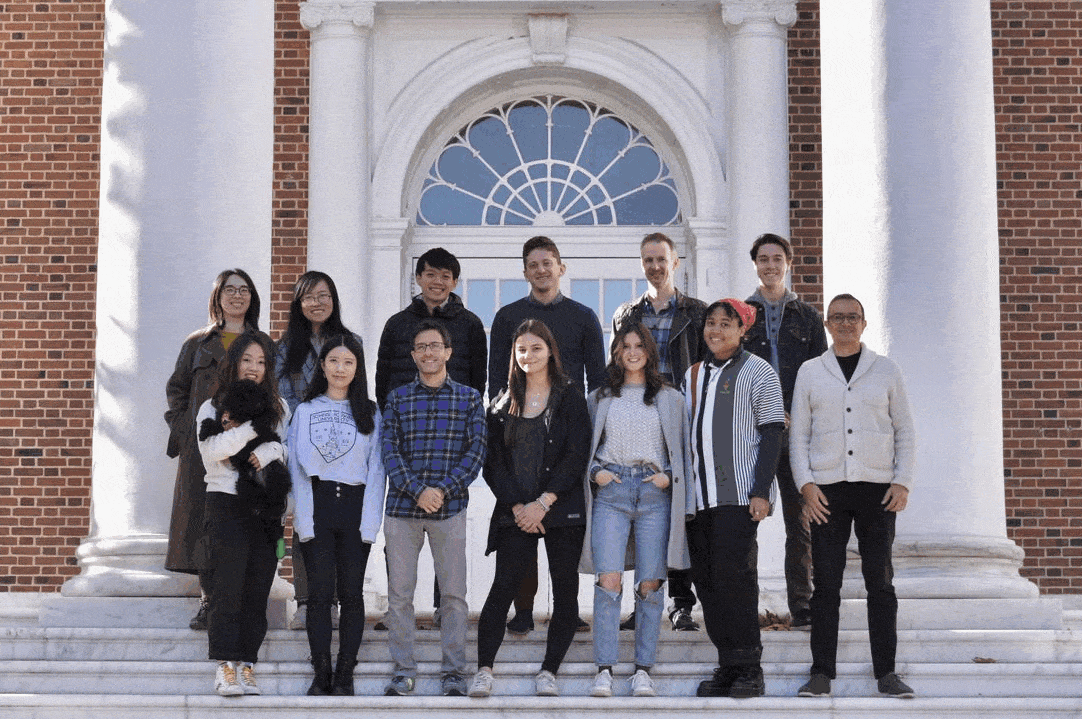 ---
---
---
People
Principal Investigator



Chaz Firestone

[personal webpage][cv]


Assistant Professor of Psychological & Brain Sciences


chaz@jhu.edu

Chaz is interested in the nature of seeing, thinking, and the relation between the two. He came to Johns Hopkins after earning his PhD in Psychology at Yale; before that, he spent some time as a graduate student in philosophy at Brown, where he was also an undergraduate. Chaz likes to grapple, eat sour or pickled foods, and set spurious world records for fastest circumnavigation of the globe on foot. He also gets to work with all of the amazing people on this page.
Affiliated Faculty



Ian Phillips

[personal webpage]


Bloomberg Distinguished Professor of Philosophy and Psychology


ianbphillips@jhu.edu

Ian is a philosopher and cognitive scientist working on perception; its relations to memory, imagination, and belief; the science of consciousness; and temporal experience. After holding positions at Princeton, Birmingham, Oxford, and UCL, he came to JHU in 2019 as a Bloomberg Distinguished Professor in Philosophy and PBS. Ian has advised empirical projects on the perception of time, and recently published a new theory of blindsight. He also has strong feelings about Negronis.
Graduate Students
Lab Affiliates



Patrick Little


Graduate Student, NYU
pat.little@nyu.edu

Pat was a member of the JHU Class of 2019, until he graduated early to live his best life. He became our lab's first member when he started working with us in 2017, winning a Summer Training and Research Award and turning viral memes into science. He even stuck around as our lab manager until we finally let him move to Todd Gureckis's lab for his PhD. Though Pat has left our lab, he has not left our hearts, minds, Slack workspace, lab meetings, or collaborations (sorry Todd).



Qihan Wu


Graduate Student, Flombaum lab
qwu30@jhu.edu

Qihan is interested in the perception of beauty. Her previous work at NYU with Denis Pelli explored beauty's "dimensionality"; now, she's interested in how beauty connects up with other psychological processes, and also in the role of uncertainty and probability in perception. Qihan enjoys classical music, and has a very specific recording she listens to when debugging code: Zhu Xiao Mei's performance of J.S. Bach's Goldberg Variations, BWV 988.
Undergraduates



Lana Milman




Research Assistant


lmilman1@jhu.edu

Lana is interested in how colors make decisions for us. She recently graduated from the Bryn Mawr School in Baltimore, where she became the first high school student to join our lab, and even led a lab meeting. Lana is now an undergraduate here at Hopkins, where she intends to major in neuroscience (unless we can convince her otherwise). In addition to playing with colors, Lana plays the piano, is a second degree black belt in Kenpo Karate, and makes art.
Alumni (see more)



Alon Hafri

[lab webpage]
At JHU: Postdoctoral Fellow (2019-2022)
Now: Assistant Professor, University of Delaware

Alon studies how language encodes scene structure (e.g., what is in, on, above, or below what), as well as the perceptual processes that extract such information. While at JHU, Alon discovered an intriguing new form of psychokinesis, and brought glory to the lab by winning the department's Halloween costume contest. Alon is now a professor at the University of Delaware, running the Perception & Language lab. He also makes beer and soup, and performs in an annual Purim play.
---
Perception is how we make contact with the world around us. How does this core process interface with the rest of the mind?
Our lab approaches this and other questions using the tools of vision science. Much of our work uses computer-based psychophysical experimentation, but we also explore these questions using larger real-world environments, computational models, 3D-printed stimuli, studies of brain-damaged patients, and even some unusual 'field work' (including experiments run in New York City's Times Square!).
A central research interest in the lab is how perception is 'smarter' and richer than we often give it credit for, often influencing — or even incorporating — surprisingly sophisticated processing that you might typically associate with higher-level cognition. For example, we've recently become interested in how our minds generate physical intuitions about the world (e.g., how we determine that a pile of rocks will topple over or stay upright). In one recent project, we have explored how basic representations of an object's shape can reach all the way up to our higher-level judgments about how that object will behave in physically rich scenarios, creating illusions of balance whereby objects that look hopelessly unstable may in fact balance perfectly (or vice versa).
We have also engaged with core questions about the underlying 'format' of what we see. Just as the format of a digital file constrains how it can be used (consider how a .doc file is useful for different purposes than a .pdf), the way our minds encode and represent information constrains how that information can be used by other processes. We have explored the format of perceptual representations by taking objects and shapes as a case study. Using new paradigms the lab has developed, we have found surprisingly direct evidence that the mind represents objects much as an architect might represent a building — in the format of a 'blueprint' or 'skeleton' that explains why objects look and behave as they do.
The lab also has a deep interest in foundational questions about the nature of perception. In particular, we have explored the ways in which higher-level factors such as language, desire, emotion, and action can — and cannot — influence what we see. Our work on this long-standing question in cognitive science has suggested that vision is not simply another kind of cognition, but rather is a truly distinct, 'encapsulated' process in the mind.
For a list of lab publications, see here.
Research
---
Join Us
Interested in joining the lab?
Send an e-mail
to Chaz Firestone. Please also check out our
opportunities page
to learn more about the positions currently available in the lab.